OVERVIEW
The STRONG® Sail Track and Slide System is a high performance, low-friction mainsail luff track and slide assembly built to handle the increased loads and demands of today's full-batten mainsails. When installed, the mainsail can be raised easily and drop the instant the halyard is released. The System consists of the ultra low- friction, durable STRONG® Track and an "owner defined" selection of slides and batten receptacles designed for smooth, long-lasting operation.
The System is priced on a per-foot basis and shipped via UPS, ready to install. The STRONG® Track System offers minimal stack height, less weight aloft and low friction performance rivaling systems costing more than twice as much. Colour: black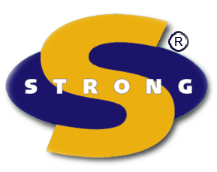 TRACK DESCRIPTION
STRONG® Sail Track is machined to size from UHMW-PE. This material has a very low coefficient of friction and is impact, abrasion and wear resistant. The UHMW-PE is not affected by saltwater and is UV stable. It is available in seamless lengths to 65' and can be installed without going aloft. The track is machined to fit each individual mast and will work with flat or round internal grooves as well as external track. The face side of the track is of standard configuration and accepts various STRONG® fittings and slides.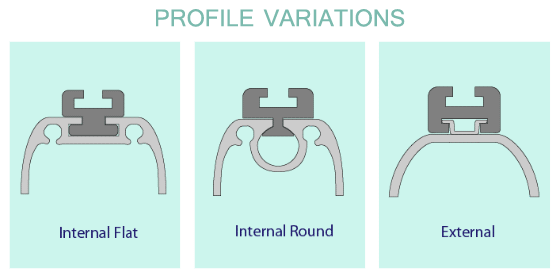 SLIDES & FITTINGS DESCRIPTION

STRONG® Slides are finished to a smooth low-friction surface, eliminating any sharp edges which could cause conventional slides to bind up. They are available in a number of standard sizes and configurations (shown later). STRONG® Batten receptacles capture the inboard batten end in a secure and durable manner and are attached to a

multi-axis link. This combination allows the batten to rotate freely while being raised or lowered. Batten receptacles are available in two sizes. Each receptacle accepts round and flat battens. If needed, the STRONG® Track System can accept batten fittings from SDA, Battslide (original and Type II), Aquabatten and many others.